Hiking at Great Bear Ski Valley
HOURS OF OPERATION
Everyday 8am – Dusk
The dramatic hills at Great Bear, comprised of sand and gravel and held in place by a thin layer of topsoil, feature picturesque nature walks and backcountry hiking experiences.
This 220-acre park is the largest in the Sioux Falls Park and Recreation Department and is a wonderful example of the glacial deposit areas common to this region. 
The Ralph and Doris Wallin Nature Trail winds through the hills and valleys of the park, offering hikers spectacular views of Sioux Falls as well as secluded Burr Oak canopied creek bottoms. This 4-mile (6-kilometer) trail system has 3 distinct loops ranging from an ADA-rated hard-surfaced trail for those seeking a leisurely stroll through the park to the more demanding primitive deer trails for those wishing for a more backcountry experience.
There are no fees associated with hiking at Great Bear! 
Remember, Great Bear Ski Valley has a fragile ecological system. Please, take only pictures and leave only footprints! Pets are welcome but must be on a leash at all times
ADDRESS
Great Bear Ski Valley
5901 E Rice St
Sioux Falls, SD 57110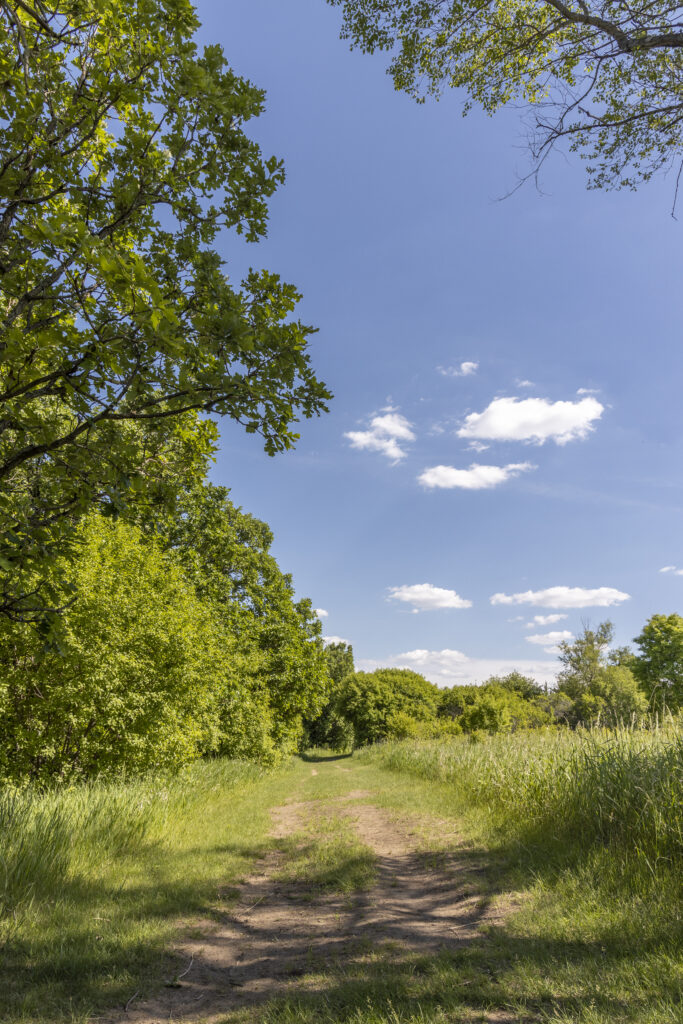 5 Tips for a Great Day Outdoors!
GREAT BEAR SKI VALLEY WARM WEATHER ACTIVITIES INCLUDE:
YOUR GUIDE TO OUTDOOR FUN
Great Bear Recreation Park offers a 4-mile (6-kilometer) trail system just waiting to be discovered. Our park, just minutes from the city, features the Ralph and Doris Wallin Nature Trail which winds through hills and valleys. Check out Great Bear's summer trail map that will make planning a great day outdoors as easy as a walk in the woods.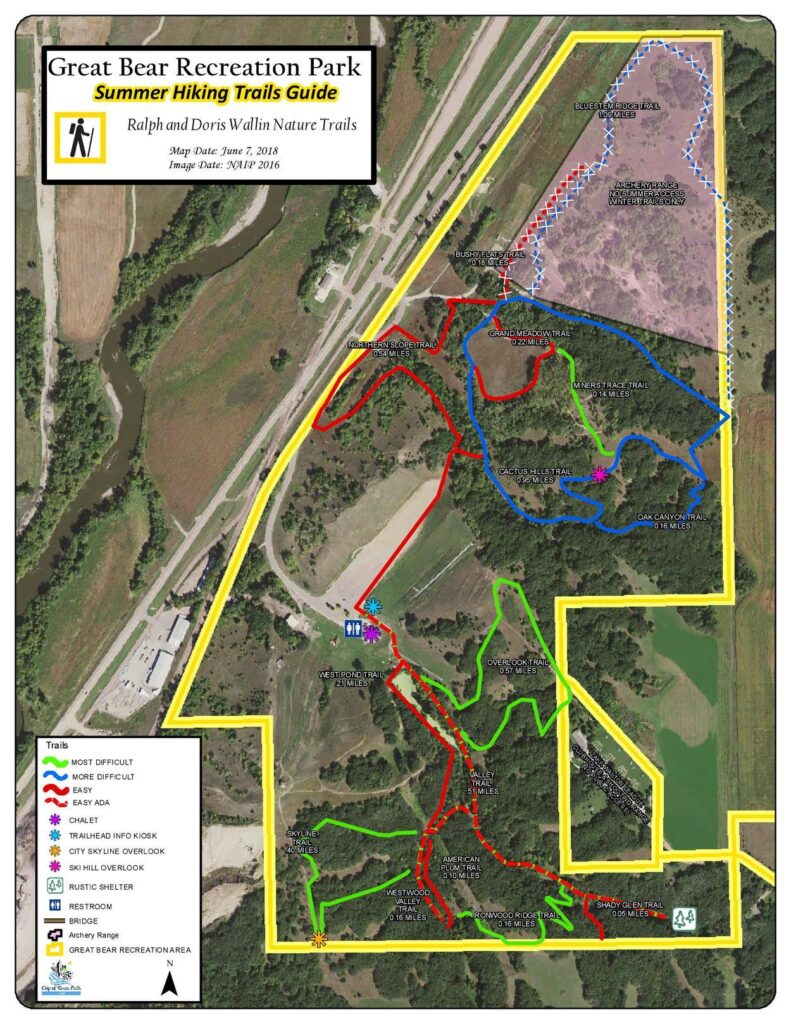 Explore the quiet beauty of Great Bear Ski Valley on our 4-mile trail system of groomed, cross-country trails.
As one of the top Nordic sports, cross-country skiing involves the navigation of snow-covered terrain, most of which relies solely on your body's own strength and stride rather than the gravity used when going downhill. For this reason, as well as others, cross-country skiing can be an excellent form of physical fitness.
Benefits of Cross-Country Skiing
You get a full-body workout
Burn lots of calories
Improves cardiovascular health
Higher level of physical fitness
Promotes social engagement
Relieves stress
Improves endurance
Excellent form of cross-training
Connects you with nature
Trail maps are available at Guest Services. Snowshoes are also allowed on the trails, although Great Bear does not have snowshoe rentals. Great Bear does not make snow on the cross-country trails and there are no lights for nighttime use.