lesson reservations available when we announce our official opening date in december.
Whether you're experienced or a total beginner, the experts at the Great Bear SnowSports School can transform your winter by teaching you how to ski or snowboard. 
Our teaching methods follow the American Teaching System from PSIA-AASI, focusing on a positive environment, and fostering progress at your own pace.
Each lesson is 90 minutes.
Must be at least 4 years old for ski lessons. Children 4 and 5 years old must take an individual lesson.
Must be at least 6 years old for snowboard lessons.
Lessons do not include lift tickets and rentals unless otherwise specified.
Tips are appreciated but not expected.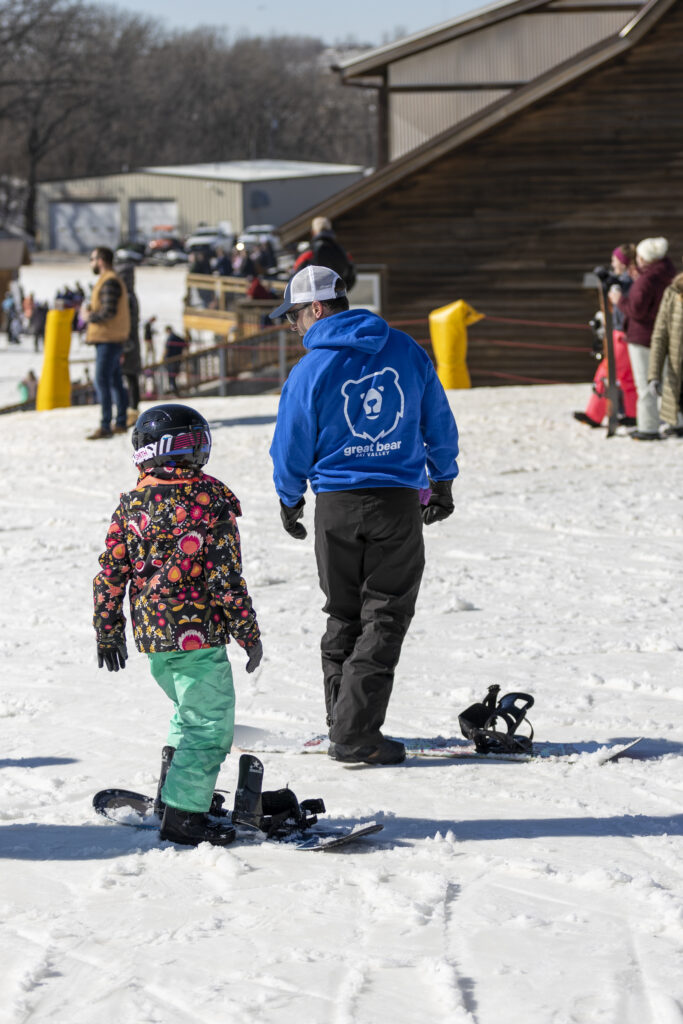 Want a great deal on an individual lesson? Great Bear offers 3-use punch cards.
Schedule a lesson time that is convenient for you.
Use the 10-digit code on your punch card to book your next lesson online!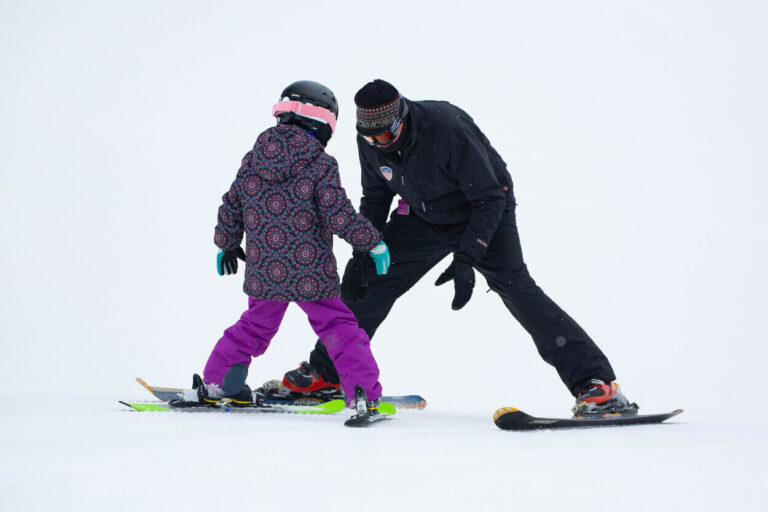 This three-lesson program puts an emphasis on safety and fun while allowing participants to move through the levels at their own pace.
Skiing and snowboarding lessons for ages 7 to 14. When the session is completed, each student will receive a bonus lift ticket! 
The January session will be held on January 6, 13 and 20. If a class is canceled due to weather, a make-up class will be held on January 27. The February session will be held on February 3, 10 and 17. If a class is canceled due to weather, a make-up class will be held on February 24. All lessons are from 9 am to 10:30 am.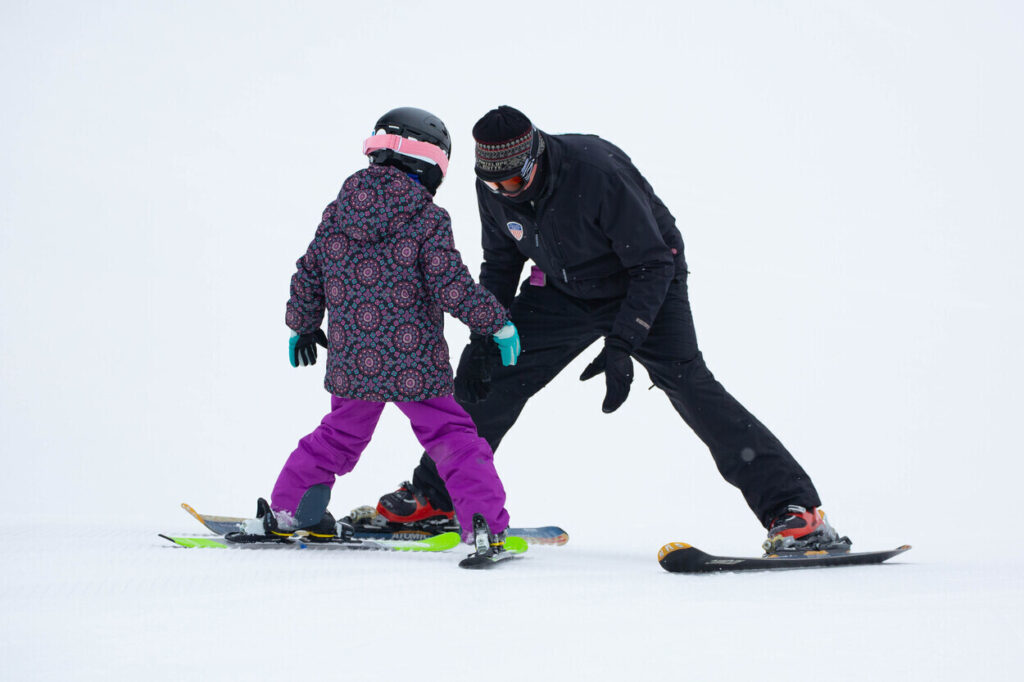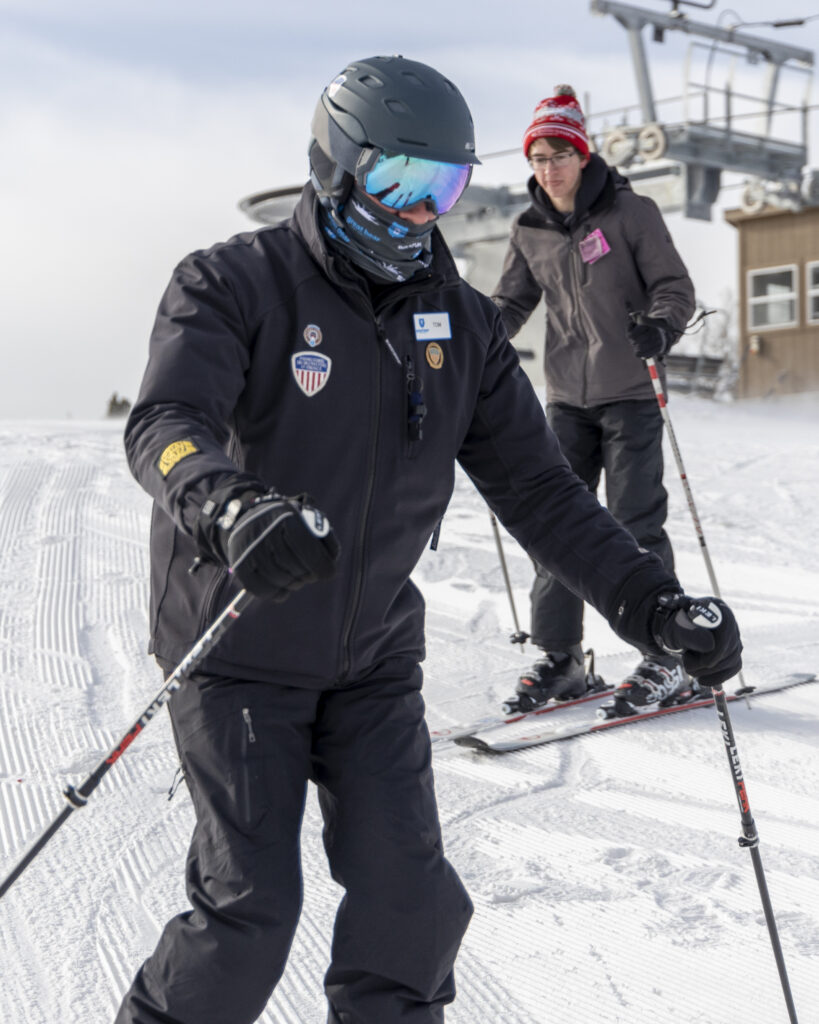 Here's what you need to know
The Great Bear Adaptive Ski Program (GBASP) provides people with special needs the opportunity to enjoy downhill snow skiing in a safe and fun learning environment. The program strives to positively enhance the lives of the people we serve by promoting health, independence, and well-being.  
We have a limited supply of adaptive ski equipment at no cost to the user with the purchase of a lift ticket.
People requiring special accommodations or equipment should call 605.367.4309 at least 48 hours in advance of their visit to allow for personnel and equipment scheduling. Special needs will be accommodated whenever reasonably possible. 
If you do not require a lesson there is no cost for rental gear (if needed) with the purchase of your lift ticket. If you require assistance when loading or unloading the chairlift, please contact us 48 hours prior to your visit so that we may arrange assistance.
Adaptive Skiing Lesson Rates
Adaptive Skiing Lesson Policies
Upon receiving your completed participant application, GBASP will contact you to schedule a lesson.
On the day of your first lesson please arrive at Great Bear 30 minutes prior to the start of the scheduled lesson time in order to obtain your lift ticket, gather ski equipment, and be fitted for any adaptive equipment that may be needed.
After fitting, skiers will begin an ability-appropriate lesson with a GBASP instructor.
While on the snow, adaptive skiers will be assisted by one lead instructor and up to three additional aides.
Upon completion of the lesson, the skier and instructors will return to the lodge and debrief on the day's achievements.